Culture Shock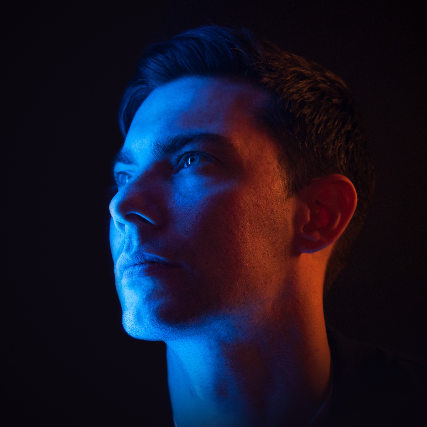 Since the significant passing of an unmarked demo, the soundtrack to James Pountney's
journey is one which is well known. The boundaries pushed by his sonic artwork, under the
now revered guise Culture Shock, have created a varied and diverse discography t
hat's
symbolic within one of the UK's most withstanding genres. Creating tracks that attest both
time and production standards, there's no denying that his alias has become a household
name not only across drum & bass, but also the daytime radio airwaves.
With Beats1 mogul
Zane Lowe already comparing Culture Shock's music to Pink Floyd's album 'Dark Side of
the Moon', his future endeavours are about to lift him to the anticipated next gear of his
burgeoning career.
With a classically trained background and
finding a natural talent in writing music, it was only
a matter of time before he refined his interests. Percussion and drums became a passion.
Alongside mentorship from one of the most technically adept producers in the scene, namely
Dom & Roland, James
honed in on both his creativity and aptitude to become a figure in his
own right:
"I first discovered jungle on pirate radio stations, it sounded totally alien
and futuristic...Pirate radio was the first thing to get me really interested in the scene.
I wa
nted to know who was making this stuff and how."
Dissecting his signature sound, it's easy to see how he's drawn from the early days of
picking up Steve Reich's records from his parent's collection. Steve Reich's minimalist
approach, with a focus on text
ure and chords rather than a melody lines or hooks had a
colossal impact on James' compositions. Combining that with the experience of Notting Hill's
notorious carnival party, notably the CMC sound system, his appetite in those early years
became fully nur
tured. From his rickety radio, to the booming streets of London, James
became hooked on electronic music and increasingly obsessed with drum & bass:
"I got a
computer capable of doing basic music stuff (Cubase vst, 8 audio channels) when I
was about 16
. B
efore that I was using whatever I could get my hands on...
And some
basic stuff at school
. I had a tacky keyboard at home which I really pushed to the
absolute limit
. To be honest, it's always been about pushing the current technology to
its limit"
Afte
r being showcased on the 'Vega EP' released by Moving Shadow (owned by Rob
Playford) as well as the signing of his first independent EP to RAM Records, his early
potential was widely recognised. As a result, he was exclusively signed to RAM and neither
par
ty have looked back since. His soundscapes stretch widely across the dance spectrum
clearly demonstrated from underground, driving cut 'Troglodyte' to synth laddered, prime
-
time club record 'I Remember'. Smashing solo
-
hits 'Ohrwurm' and 'Vice Chase' added
to the
excitement of Culture Shock's incredibly explosive first few years on the label. Progressively
electro, 'Ohrwurm' particularly stands as the perfect musical synonym for a melody that
implants itself in your aural synapses and was a pivotal track to
cement him as the highly
regarded producer he is respected as today.
Collaborations with some of the scene's most successful producers added exciting layers to
Culture Shock's repertoire. The Brookes Brothers and Culture Shock's 2007 release of
'Rework',
which featured on 'The Third Stage' EP, showed everyone how the trio's similarly
smooth textures and highly intricate composition would stand as a turning point in each
other's discographies.
James also paired up with the chart
-
topping, long
-
standing fri
end Sub Focus on tracks 'Move
Higher' (2005) and 'You Make it Feel Better' (2013). 'You Make it Feel Better' was taken
from Sub Focus' second studio album 'Torus', released jointly on Ram Records and Virgin
EMI. Whilst pushing his name into the more commer
cial spotlight, it proved he could still
retain his underground credibility, something key to the success of so many electronic artists
releasing music today.
All this groundwork would eventually lead to the release of 'City Lights', undeniably one of
the
most anticipated drum & bass tracks to hit the scene in the past few years. With a fabled
instrumental making the club circuit rounds, it remained ambiguous throughout the last few
years, but it's a record that has raised its head in some of the most prom
inent and
memorable sets to date, from performances at Las Vegas' notorious EDC, to the legendary
fabric nightclub in London, to Privilege, Ibiza
-
the world's biggest club. It's unsurprising then,
that 'City Lights' was featured as Radio 1's 'Track of the
Day' and also reached Beatport's
Top 100 Number 1 spot, since it was premiered by Annie Mac as her 'Special Delivery' on
her prime time Radio 1 slot. The leading UK tastemaker went onto describe Culture Shock
as "one of the most innovative d&b producers o
ut there, delivering quality time and time
again".
On top of delivering monumental remixes for the likes of Nero, Netsky, Rita Ora and Seinabo
Sey, his momentum continues to grow as an international touring DJ, with visits to Australia,
USA, South Africa
and multiple European dates in the last 6 months alone. With 'City Lights'
successor soon to follow, it seems like we are just starting to see what Culture Shock is
really capable of.