Empty Country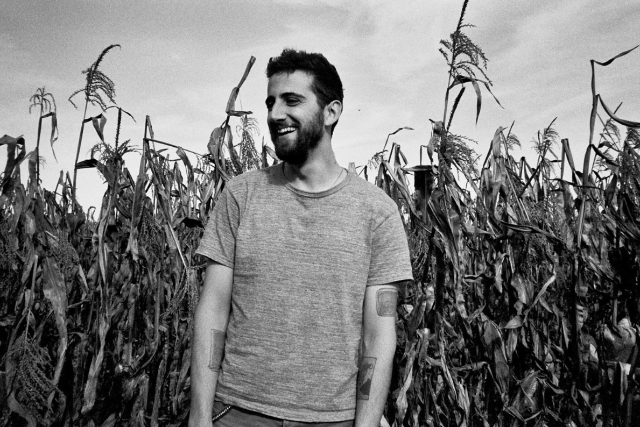 Joseph D'Agostino was twenty when he self-released his first record, Why There Are Mountains, in 2009. His band, Cymbals Eat Guitars, found itself in high demand overnight, drawing comparisons to Modest Mouse, Pavement, and Bruce Springsteen, some of D'Agostino's musical heroes. Cymbals Eat Guitars went on to release three more critically acclaimed albums over the next seven years and toured the world several times over.
More than a decade later, D'Agostino is releasing his fifth full-length album, and his first outside Cymbals Eat Guitars, as Empty Country. For D'Agostino, the new beginning prompted a return to a familiar style of creative labor: he wrote, arranged, and produced the album himself (with co-production and engineering by Kyle Gilbride of Swearin'), spending over two years writing layered instrumental parts and vocal arrangements for his family and close friends to perform. The album features his wife and sister-in-law on backup vocals; a West Philadelphia neighbor, Zena Kay, on pedal steel; and a rhythm section comprised of twins Anne Dole, the drummer for Cymbals Eat Guitars, and her brother Pat on bass guitar. The album's first single, "Ultrasound," features Charles Bissell of the Wrens (D'Agostino's mentor and former guitar teacher) on backing vocals.
"I treated the process of making this record a lot more like a first record," D'Agostino says. "I got the chance to build everything meticulously, and think everything out in a way I hadn't in many years."
The resulting album, the eponymous Empty Country, is characterized equally by tenderness and astonishing violence, marking a new phase for D'Agostino as a lyricist. When he began writing songs, D'Agostino leaned toward the poet John Ashbery for his opacity, complexity, and surreal imagery. But by Cymbals's third album, LOSE, D'Agostino had begun immersing himself in short fiction, particularly Raymond Carver and Lydia Davis. His lines grew shorter, clearer, more direct. Now, for Empty Country, D'Agostino has moved even further in the direction of short fiction, away from the confessional mode, toward characters and character songs: we meet robbers, ghosts, addicts, wives, widows, and, on "Becca," a woman who hands out doctored glasses during the 2017 eclipse, causing unsuspecting strangers to go blind. D'Agostino cites writers like Alice Munro, Joy Williams, and Roberto Bolaño as influences, as well as Bruce Springsteen's famed collection of character songs, Nebraska.
"Even the character songs are still reflections of myself," D'Agostino says. "Writing is a way of reconciling with my past self – who I was before I grew up and learned how to be a person."
For D'Agostino, the heart of the record is "Chance," a tribute to his father-in-law, Robert "Chance" Browne, a musician, painter, and cartoonist who drew the comic strip Hi and Lois for many years. The track includes a vocal sample of Browne telling a story about a supernatural experience he had in a New Jersey motel in his youth. During the song, D'Agostino slips into Browne's voice, narrating a scene from a beloved home video in which D'Agostino's wife (Rachel Browne, of the band Field Mouse) is a toddler, dancing to her father's guitar-picking and playing air guitar.
"That song is about the profundity of love through the years," D'Agostino says. "The feeling of wishing you knew somebody when they were younger."
This theme is doubled in the music, which features a multi-part harmony sung by D'Agostino, Rachel, and her sister Zoë, weaving D'Agostino's words (which are also Chance Browne's words) into a sort of time-loop, overlaying and collapsing past and present in the way only art can do.
Though D'Agostino's first four albums tended toward despair at the brevity of life and the finality of death, this new work holds out a venturesome hope: that music might preserve and keep safe what we most fear to lose, if only for the brief space of a song.