The Flops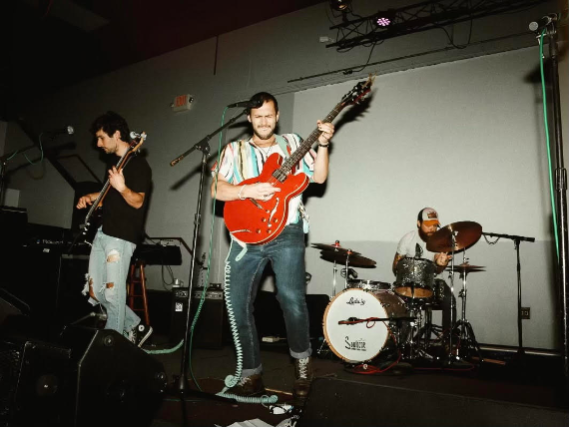 The Flops formed in December of 2019 out of a garage. The first two members, Tony Boll and Preston Fauver had been co-workers, slaving away, at the hell hole that is Red Lobster. Tony had been playing music for over a decade and truly began to pursue his career in New York City. First he was a part of a four piece rock group, Company, but after a slow start with this group, he left and started a solo career as a folk artist under the name Bodeen Trout. He released two projects under this name. However, when financial concerns took him out of New York, he returned to Virginia where he met Preston Fauver.
Preston, who had only been playing the bass for a year, tossed out the idea of starting a band, initially as a joke, but in time grew more serious. The boys met their drummer, Manny Rey, a trained jazz drummer from Uruguay and the work began. Under this line up the boys released two projects: a self-titled EP, "The Flops" and a follow-up EP, "Salir." The projects were met with positive reviews and sold out shows. ETG Music wrote an article on the Flops stating, "Those who wrongly think that rock is dead, need only to look at The Flops for resounding proof that it's alive; perhaps as good as ever."
After finishing their full-length album, "Stuck In A Room", Manny Rey unfortunately had to move away for family obligations and thus the boys added their newest member, Devin Ritts, a drummer who had previously played with the punk rock group 14 Pounds. Now with the lineup finalized the boys are eager to participate in their North East tour with Orange Culture and whatever else fate has in store for them.